Terry Pratchett's multi-dimensional library in one thousand puzzling pieces!
This Fiendishly Difficult Discworld jigsaw puzzle will transport you to the heart of Unseen University, where magical books literally fly off the shelves, and the Librarian has very long arms, a fondness for bananas and a tendency to say 'Ook!
We teamed up with Discworld artist David Wyatt to capture a view of this puzzling place with an
incredible illustration packed full of details from Terry Pratchett's Discworld books – you may even spot a familiar face or two!
Guaranteed to keep you entertained for days and possibly weeks, each puzzle is presented in a splendid spellbook box that you'll want to keep chained to your bookshelf!
Health warning; this puzzle may have you reaching for the Dried Frog Pills, but we promise it won't make you go completely 'Bursar'!
Jigsaw Puzzle measures approx. 70 x 50cm
Puzzle box measures 20.5 x 25.6 x 6.3cm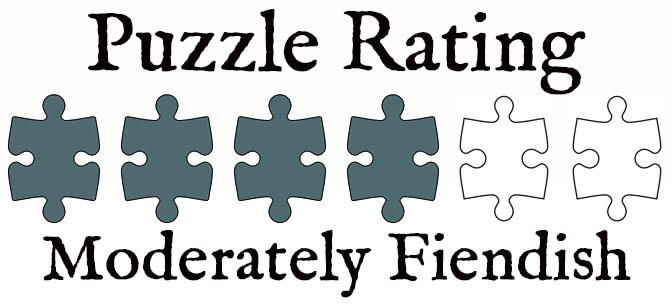 Find out how we brought UU's magical library to life in our Blog! 



Puzzling Advice…
Our production procedures safeguard against missing pieces, so please allow a few days of searching before declaring a piece missing! Puzzle pieces like to attach themselves to clothing, pets and children, so thoroughly check the packaging and any rooms used for opening, constructing, transporting or storing the jigsaw puzzle.
This puzzle contains pieces of the same shape with similar imagery. If you are left with pieces that appear not to fit please double and triple check the puzzle to make sure that all of the pieces you've placed belong where they are.

Our dimensions are indications of image size for puzzling purposes only. If you intend to frame your puzzle please check the measurement of the completed piece as the cutting of the puzzle will inevitably alter dimensions slightly.