Even Grim Reapers needs a place to call home, and his private study is a place for the Reaper Man to contemplate matters of life and DEATH!
Created in collaboration with illustrator David Wyatt, this Fiendishly Difficult Discworld jigsaw puzzle is full of wonderful details from Terry Pratchett's Death novels, including souvenirs from his adventures in the mortal realm. You'll spot a cast of fellow characters including Binky, Quoth and the Death of Rats, along with family portraits, familiar lifetimers and evidence of his fondness for fine Klatchian cuisine. And possibly a cat or two.
Guaranteed to keep you dying from boredom during holidays and Hogswatch, this puzzle may be a skull-scratcher, but we promise it won't send you to an early grave! Each puzzle includes a fold out poster to make it easier to complete, and is presented in a splendid illustrated book box as befitting the shelves of the Ultimate Reality!
Jigsaw puzzle measures approx 70 x 50cm
Puzzle box measures 20.5 x 25.6 x 6.3cm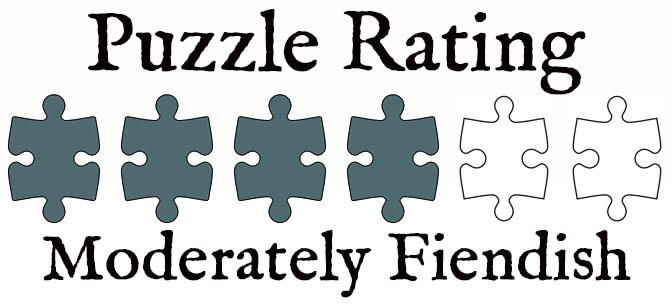 Puzzling Advice…
Our production procedures safeguard against missing pieces, so please allow a few days of searching before declaring a piece missing! Puzzle pieces like to attach themselves to clothing, pets and children, so thoroughly check the packaging and any rooms used for opening, constructing, transporting or storing the jigsaw puzzle.
This puzzle contains pieces of the same shape with similar imagery. If you are left with pieces that appear not to fit please double and triple check the puzzle to make sure that all of the pieces you've placed belong where they are.

Our dimensions are indications of image size for puzzling purposes only. If you intend to frame your puzzle please check the measurement of the completed piece as the cutting of the puzzle will inevitably alter dimensions slightly.