Oozing all the magic and charm of late summer in Lancre, this Fiendishly Difficult Discworld Jigsaw puzzle will have you under its spell!
Be transported to Bad Ass and the most bad ass witch of them all with our bewitching Discworld puzzle illustrated by David Wyatt, where Granny Weatherwax's homestead is buzzing (quite literally) with various visitors as she lies borrowing surrounded by her herbs, bees and white cat You – but through whose eyes is she watching?
Nanny Ogg and Magrat have also stopped by, while a host of details from Terry Pratchett's witches novels are hidden in this enchanting image – from the windsock and beehives, to a rather concerned hedgehog!
Each puzzle includes a fold-out poster to aid you in your puzzling endeavours and is presented in a rather lovely illustrated box designed to resemble Lancre's most regularly read book and outhouse feature, the Almanack and Booke of Dayes!
So pour the tea and prepare for a puzzling with Discworld's most powerful witch!
Jigsaw puzzle measures approx 70 x 50cm
Puzzle box measures 20.5 x 25.6 x 6.3cm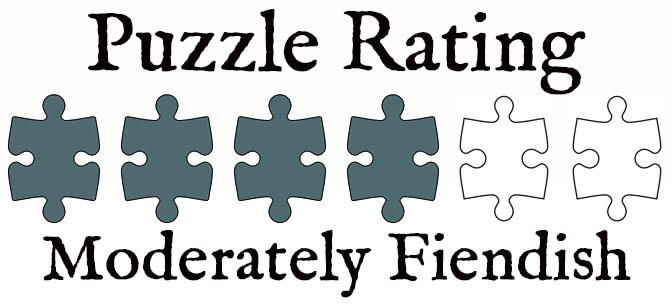 She Ate'nt Dead! Discover how we brought Granny's home to life in our BLOG!

Puzzling Advice…
Our production procedures safeguard against missing pieces, so please allow a few days of searching before declaring a piece missing! Puzzle pieces like to attach themselves to clothing, pets and children, so thoroughly check the packaging and any rooms used for opening, constructing, transporting or storing the jigsaw puzzle.
This puzzle contains pieces of the same shape with similar imagery. If you are left with pieces that appear not to fit please double and triple check the puzzle to make sure that all of the pieces you've placed belong where they are.

Our dimensions are indications of image size for puzzling purposes only. If you intend to frame your puzzle please check the measurement of the completed piece as the cutting of the puzzle will inevitably alter dimensions slightly.