"Through the fathomless deeps of space swims the star turtle Great A'Tuin…"

We are proud to introduce our especially 'great' Great A'tuin – a Discworld figurine of cosmic proportions!
This special piece depicts Terry Pratchett's foremost Chelys Galactica, supporting elephants Berilia, Tubul, Great T'Phon, and Jerakeen who carry the Discworld upon their backs.
Created in our 20th year of producing Discworld wares as The Discworld Emporium, and our 30th year since launching the first ever Discworld merchandise as Clarecraft with a figurine of Rincewind, this milestone model has been released to coincide with the 50th anniversary of the publication of Terry Pratchett's first book The Carpet People.
Sculpted in fantastic detail and measuring over twice the size of our smaller A'Tuin Figurine, this stunning Star Turtle will soar over your bookshelves bringing a sense of magic and wonder to all who gaze upon it. Each piece is cast in bronze resin with a gorgeous antique green painted patina, and is provided with a clear perspex stand allowing A'Tuin to rest at an angle on their base to convey a sense of movement through the cosmos.
Measures approx 190mm x 120mm high, or 170mm high with stand
Presented in a Discworld Emporium presentation box.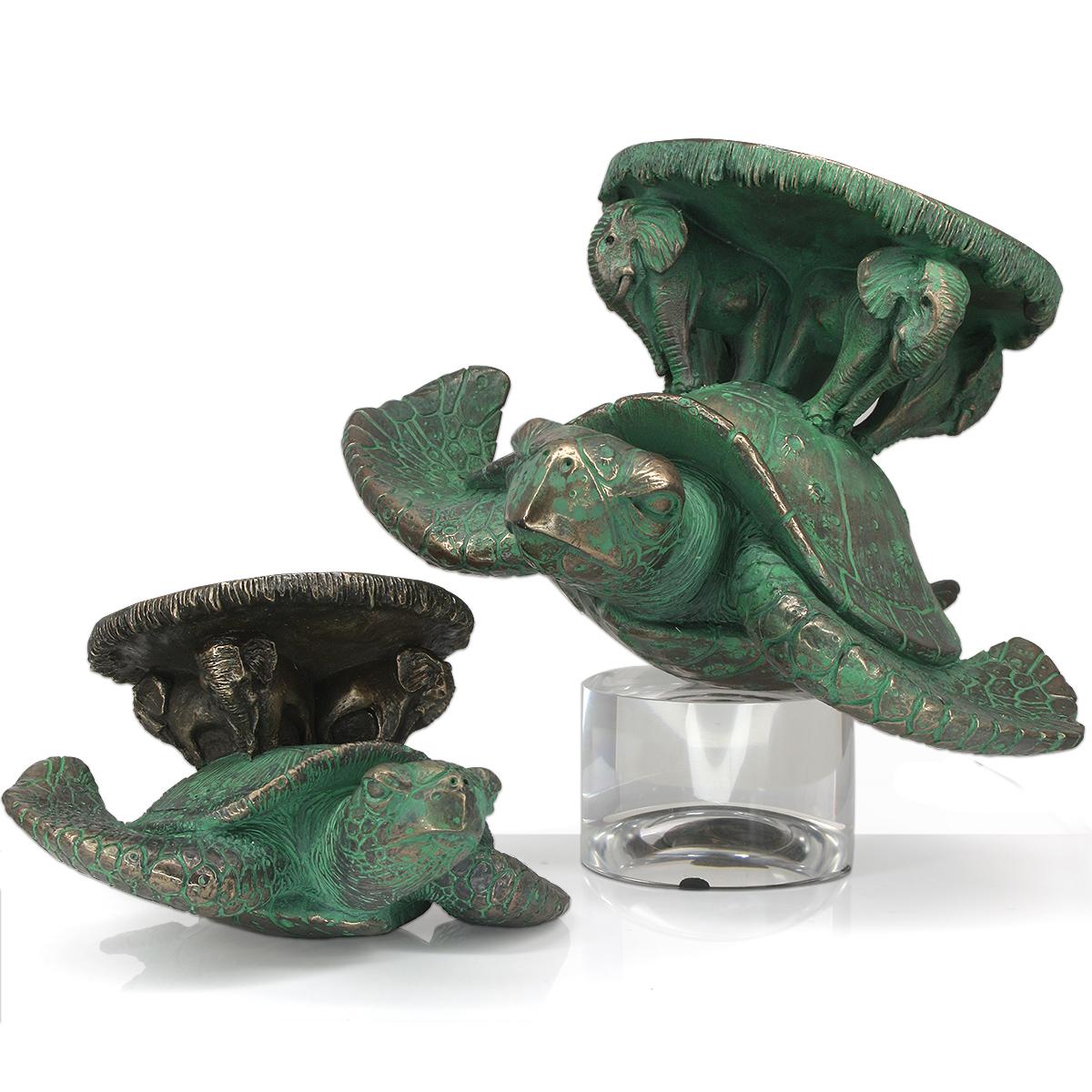 Shown next to our standard Great A'Tuin Figurine for scale.
Product care: Keep away from direct contact with flame, creatures from the Dungeon Dimensions and cats. The piece is cast in high-quality resin, coated with real powdered bronze. To keep your star turtle looking it's best you can treat it to a gentle wax polish and buff once a year to keeps A'Tuin's highlights shining.